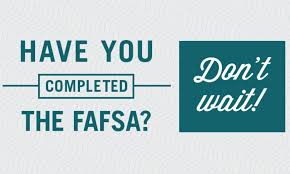 New and Returning Students:
Financial aid is available for the fall semester!
Don't forget to file your 2020-2021 FAFSA!
Announcements
Published
Thursday, May 21, 2020 - 8:35am
We recently notified students if they are not meeting SAP standards.
Published
Friday, May 15, 2020 - 9:18am
From June 23rd - June 30th the CARES attestation will be unavailable due to end of fiscal year processing. The attestation will be reactivated on July 1st.
Published
Wednesday, November 13, 2019 - 4:26pm
The Office of Student Financial Aid is pleased to announce that electronic forms are now available for 2020-2021!